Halloween Party Essentials for 2020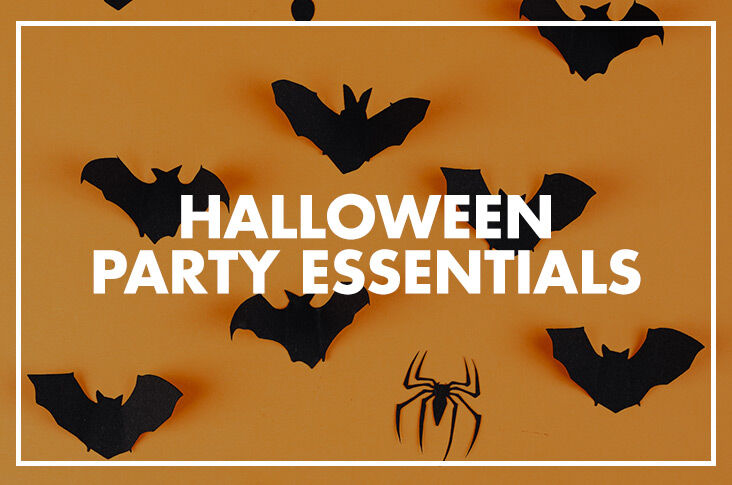 Planning a Halloween party can get expensive when you combine the costs of Halloween decorations, pumpkins for carving, a delicious party menu, and costumes for the whole family. Why not give your credit cards a break this year? Red Dot has you covered, with a large range of affordable costumes and party supplies to make your event one to remember!
Not sure where to start? Don't be afraid – we've made a Halloween checklist of everything you'll need.
Setting the scene:
o Costumes
When you host a Halloween party, it's necessary that you wear a fabulous costume. But choosing the right one can be tough! You might want to draw inspiration from your favourite book, movie, or Tv characters. Our top picks for this year include the Men's Jason Jumpsuit, Men's Joker Costume and Day of the Dead Senorita Costume.
o Party Decorations
Hang cobwebs and spiders in the corner of your room, let bats and tinsel decorations drop from the ceiling and go all out with festive or frightening décor to create the right atmosphere.
Food and drink:
o Candy
Perhaps even more essential for your Halloween event than all of the scary décor and entertainment is some sweets! Alongside any other party good your offering, put out several large bowls of your favourite snack-size treats. Include a stack of small resealable bags to create a trick-or-treating station for your guests. A great selection of treats could include Lolliland Candy Rolls, Lolliland Gummi Pizzas and Gummi Burgers, or anything that is individually wrapped.
o Jack-o'-lanterns
What would a Halloween party be without a few spooky Jack-o'-Lanterns to help set the scene! Visit your local grocery store or farmer's market and grab a pumpkin or two that you can carve out.
For more ideas, visit your local Perth Red Dot store this weekend to check out our complete range of party supplies and costumes, perfect for your Halloween celebration!