10 Spring Cleaning Tasks That Take 10 Minutes Each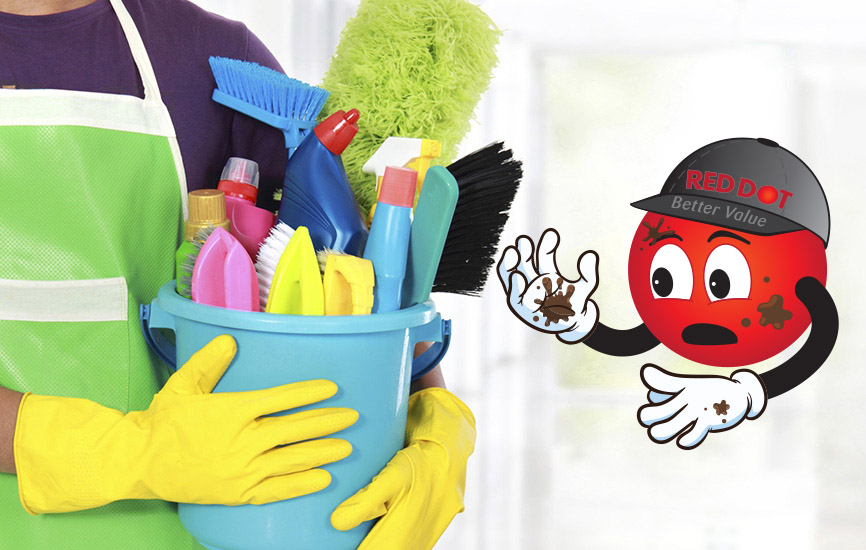 Wash the slip covers from pillows, sofas and chairs. Wash and dry one day and they're back on the following day!
Clean a junk drawer in your house. Usually a kitchen drawer or storage drawer, use ten minutes to clean it out! Throw away what you don't need and organise the rest using containers or a drawer organiser.
If you have ceiling fans or air conditioner vents – wipe them down and clean the blades.
If you have kids use today as toy clean up time! Match game pieces together in Ziploc bags, throw out any broken items and even donate toys your kids don't use anymore.
Fridge clean out! Throw out food that has expired and toss everything that won't be eated or used. Wipe down your fridge shelves and baskets.
Clean out your medicine cabinet. Throw our expired or old medications (both prescription and over-the-counter). to find out how to safely dispose of these items go to safeguardmymeds.org
Countertop clean. Choose a cluttered counter to clear and clean whether it's the kitchen, bathroom or even dining room table. Find a home for everything or toss it.
Clean windows. Do a room a day to break it down into ten minute sections. Start with the dirtiest windows and go from there.
What needs fixing? Allocate one thing to fix a day whether it's a wobbly table, oiling a door lock or fixing a broken toilet roll holder.
Laundry room – this room usually gets piled with clothes. Sort through clothes and donate what you don't need and wash the rest. Make sure you pack them back away when they're dry!
Getting started is the hardest part of spring cleaning so why not block off ten minutes a day in your calendar and do a task a day!
For all your cleaning products, all at Red Dot's low prices visit https://reddot.com.au/laundry or for our full range find your nearest Red Dot Store (https://reddot.com.au/store-locator)