3 Fun Easter Craft Ideas to Keep the Family Entertained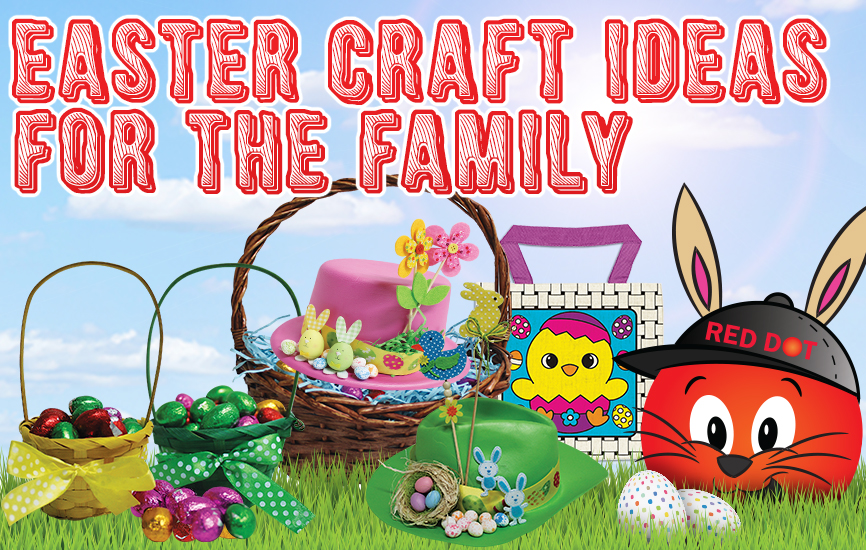 3 Fun Easter Craft Ideas to Keep the Family Entertained
Easter is a great time for spending time with friends and family. And what better way to celebrate Easter than by getting the kids involved in some fun craft activities that will not only keep them occupied, but will also add a personal touch to your Easter at home. Here are three fun ideas to inspire your kids, and maybe you too!
Design and decorate the perfect Easter hat
The sky's the limit when it comes to designing your unique Easter hat. Get into the spirit by letting the kids prepare hats for the entire family!
Start with a plain top hat or cowboy hat in a bright colour
Set up a craft station with some craft glue, double-sided tape, scissors, and fun accessories to stick on
Watch as the kids let their imaginations run wild and turn the hats into works of art
Ideas for decorations include:
Use printed ribbon to decorate the hat and add some bunny ears for personality
Decorate the hat with tiny Easter bunnies looking for Easter eggs (pom poms)
Add flowers and Easter chickens for a pretty spring vibe
Complete the look with a decorative pick featuring a bunny, butterfly, flower, or egg on top
Create a cute nest on top of the hat with colourful Easter shredding and add in chicks and eggs
Find more ideas here: https://reddot.com.au/categoryname-design-decorate-your-own-hat
Make an Easter basket for egg collection
Instead of handing the kids baskets to collect their eggs in, why not let them create their own?
Start with a plain basket made of wicker or plastic
Decorate the basket with Easter print ribbon wrapped around the handles or rim
Stick on some fun Easter stickers
Grab some craft glue or double-sided tape and stick pom poms on the basket
Fill the inside with some colourful Easter shred for the collected eggs to sit safely in
Add in some cute tiny Easter chicks, bunnies, or plastic eggs to get the basket started
Red Dot has some great plain Easter baskets as well as pre-decorated baskets and bags for your kids to fill with Easter goodies!
The perfect crafty Easter kit
What better way to work off all that chocolate-driven energy than to spend time crafting. Red Dot has some great ready-to-go Easter craft packs for the kids.
Try our Easter Plate Mates Craft Kit, our Easter Foam Picture set, Colouring Canvas Bags, and Easter Craft Packs, which can all be used to also decorate Easter hats and baskets.
To view our full range of fun Easter craft packs come down to a Red Dot store this week. Or to view our Easter goodies online, you can click here.