3 reasons why you should get your kids involved in arts and crafts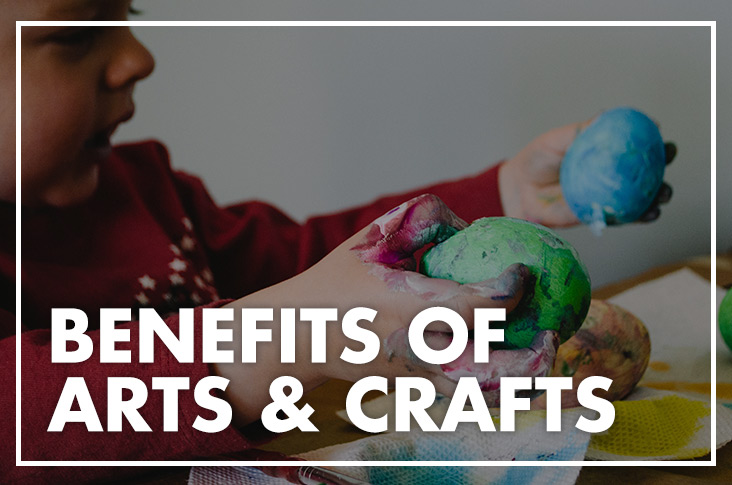 Are you thinking about arts and crafts projects for your kids in the school holidays or for weekends and rainy days? Congratulations! You're exploring ideas which are fantastic for the development of young minds and you've come to the right place. Red Dot's art and craft products will engage your kids in a massive range of fantastic activities – at incredibly low prices.
The benefits of arts and crafts for children are simply too many to mention here, so here's just three of our favourites:
Teamwork and Social Skills. By working with you, a brother or a sister, or a group of friends your kids will learn to interact and co-operate with others to achieve their project goals. These skills will be an incredible asset as they progress through school and further education and then on into their working lives.
Quality time. Sometimes it can be hard to get inside your child's head. What is really going on in that developing mind? Try working alongside your child on an art or craft project. As they become absorbed in the task you might be surprised by where the conversation takes you. And you may reflect later that the time spent together, not the project itself, was the real value of the exercise.
Learning to fail. Maybe this sounds a little negative, but learning to deal with failure is one of life's essential skills. So when that clay castle collapses, help your kids to learn from their mistakes, to adapt their plans and, as someone famous once said – "try again, fail again, fail better"!
Convinced? Drop into your local Red Dot store for paper, paints, glue, coloured pencils – we have everything you need for a great project!