Chopper is barking proud of wa!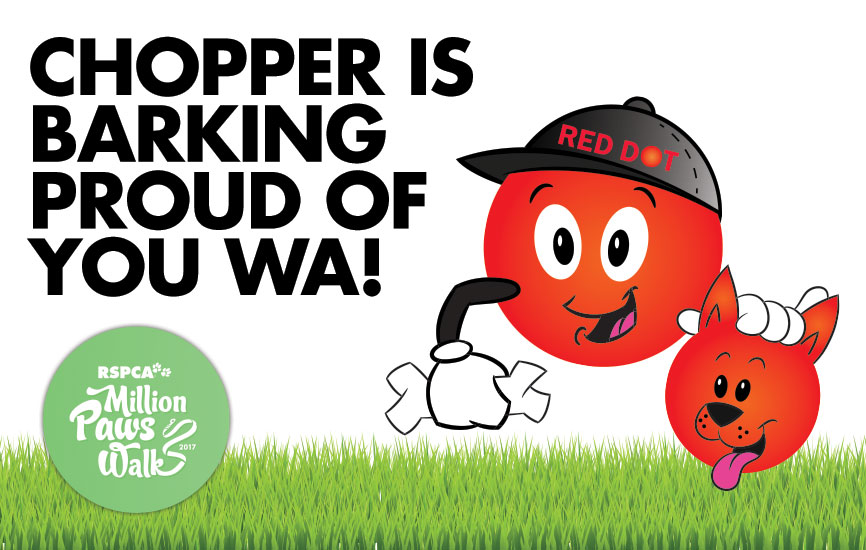 Red Dot are thrilled to have been a part of RSPCA's Million Paws Walk in 2017. Over 6,000 walkers walked alongside 5694 doggy friends to raise a grand total of $303,000!!!
The weather was beautiful and all the pooches were very well behaved – not one went to the doghouse! The total paws walked came in at over 122,000,000 – that's pretty impressive.
We are so proud to support such a worthy cause, did you all know that Chopper is crazy about dogs? We had a great stall at the walk and were so happy to meet such a great bunch of people.
If your pet participated in the walk maybe they deserve a little reward -pop in to your local Red Dot store to check out the huge range of pet products available.
Red Dot is passionate about supporting local WA charities and is proud to be involved in bettering our local community.
The next time you are walking past one of our stores, pop your head in. One of the great things about Red Dot is that our stock is always changing, which means you are always guaranteed a bargain!
Until next year, pamper your pooches, they are all very special, and thank you for supporting us as we support others.