Confess Your Mess: Winners Announced!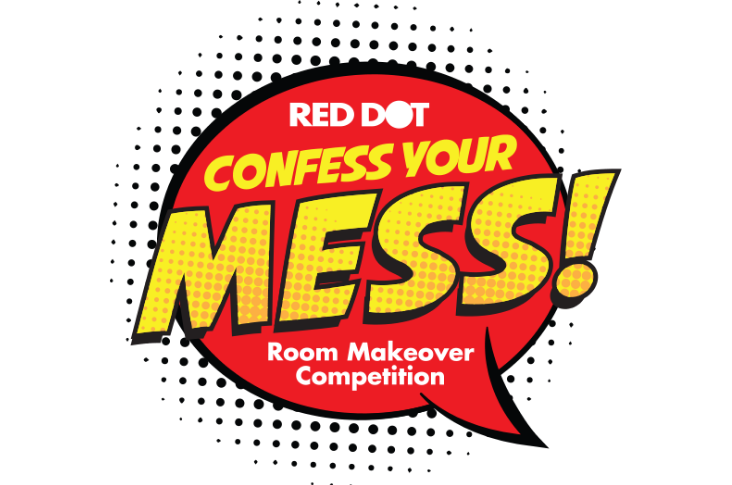 Back in February, we put out the call… "Confess Your Mess"! Maybe your toddler's toys haven't been packed away since Christmas. Or maybe your linen cupboard looks like a hurricane has just whipped through it. And let's face it, we know everyone's taken a look inside their chaotic shed at one point and thought, "Not today…"
From far and wide in the Western Australian community, members of our Red Dot community put their names into our "Confess Your Mess" competition. We know that keeping a home neat and organised can be super tricky. That's why our giveaway entrants went in the running for three incredible opportunities: exclusive Red Dot storage solutions personally delivered by Perth's queen of home organisation, Joanne Valentine from Neat Nix..
Who is Joanne Valentine?
Joanne is a pro! She's a busy working mum with an eye for detail and a knack for tailoring organisational systems to every unique family and their home. Have you ever wished you had your very own personal neat freak to take a peek at how your home could be better organised? That's where Neat Nix Home Organisation comes in. For our "Confess Your Mess" giveaway, Joanne is ready to combine her dedicated passion for tidy spaces with the best in storage solutions Red Dot has to offer.
Storage Solutions for our WA community
Since 1992, Red Dot have been proud to provide a massive range of affordable storage units for every kind of home and budget. Whether it's modern mesh baskets for your office, stylish bamboo boxes for your bedroom, or practical plastic tubs for your laundry, we've got options that are sure to make you grin.
Our faithful customers mean the absolute world to us. That's why we wanted to share the storage solution love around. We know how important it is to give back to the people who make us who we are, especially after a crazy year like 2020!
The lucky winners
So…. without further ado, here are the winners of our 2021 "Confess Your Mess" Giveaway Comp:
1st Prize – Bev Davies (House)
2nd Prize – Natasha Saputra (Room)
3rd Prize – Melicia Mah (Pantry/Cupboard)
A huge congratulations to these three local legends! We can't wait to see your gorgeous homes after Joanne's master makeover treatment.
Want to hear about future giveaways and stay up to date with the hottest Red Dot deals? Sign up for the Red Dot Members Club today!