Craft Ideas for School Holidays with Mont Marte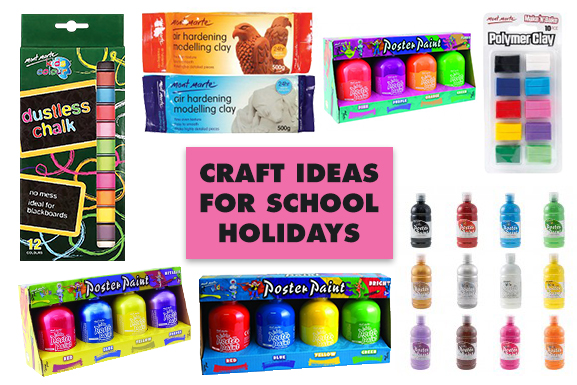 Here are just a few:
Make a kids chalkboard with Mont Marte Chalk Paint
Kids will have hours of fun creating works of art with a chalkboard!
Make easy Polymer Clay Jewellery
Create marbled beads, a rainbow bangle and a jewellery dish all out of Make N Bake Polymer clay.  Its really easy and a lot of fun too.  So grab your clay and let's get into it.
http://www.montmarte.com.au/mont-marte-tv/view/how-to-make-easy-polymer-clay-jewelry
Cartoon Character Clay!
Make your very own cartoon characters come to life with Mont Marte cartoon clay!