DIY Christmas decorations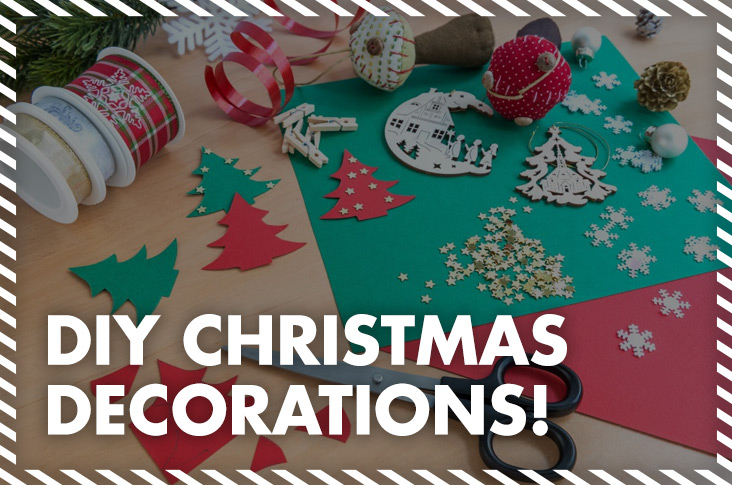 Part of the fun of Christmas is the preparation.
The lead up to December 25 is just as important as the day itself and if we have our homes decorated just as we would like, then we tend to feel happier and more content.
In recent years, there has been a massive shift towards the DIY approach when it comes to decorating and if there are kids in the house – even better!
Get the little ones involved with sticking, gluing and making your home sparkle this season.
Here are five simple ideas to help you get stuck in!
Bauble wreath – For many of us a festive wreath on the front door or as a table centrepiece is a must-have item at Christmas. Making your own is simple. Just use a pre-bought styrofoam wreath and glue on an array of baubles in all shapes and sizes. If you chose foam baubles, then even better as you can use cocktail sticks to hold them in place instead.
Glitter candles – A great way to jazz up a plain old pillar candles is to cover all or part of them in glitter. A sparkly coating can completely change what was a simple white or red Christmas candle and turn it into something special. Just brush some glue onto the outside of the candle and roll it in your choice of glitter. Add a ribbon and these make great gifts also.
Put a bow on it – a simple elegant festive bow can brighten up any Christmas tree. Just pick up a length of ribbon, satin or grosgrain are both good options and cut them to size. Tie them into a ribbon and then cut the edges at a slant to create a tidy finish.
Card holder – People still love to send and receive Christmas cards and it's always nice to display them in an attractive way. Properly done, they can form part of your festive home decor. Get a long piece of ribbon, or string (sprayed silver or gold if using) and pick up some small pegs or simple paper clips to use to hold them in place.
Light jars – a homemade light jar can make a beautiful centrepiece or safe window display. Just pick up a lolly jar or mason jar and fill with tealights or battery-operated lights of choice to add sparkle to your home. Finish by dying a festive ribbon around the edge of the jar.