Easter Crafts For Kids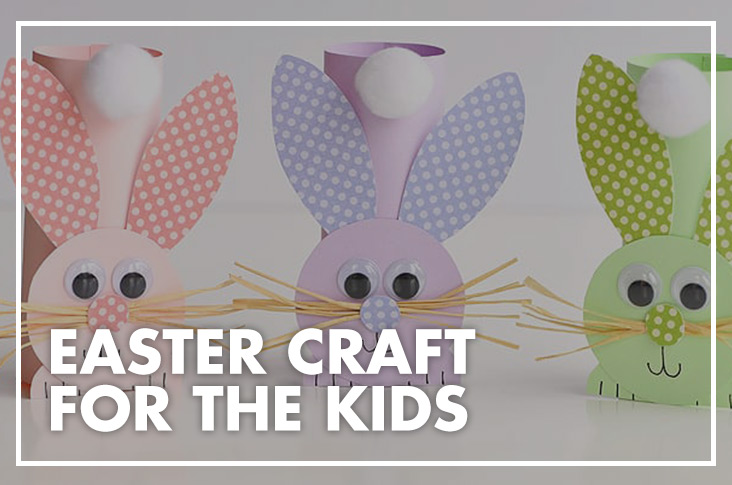 There's no better time than the Easter holidays to get your kids into some good old-fashioned arts and crafts projects.
Sadly, we are living through unsettled times right now with the current coronavirus concerns around the world – so keeping our kids engaged and active is now more important than ever.
Stocking up on arts and craft supplies will mean you're well prepared should your kids' school be closed for a time, or if you make the difficult decision as parents to keep them home. Red Dot is here to help your family make the smoothest possible transition from school to home.
When it comes to Easter crafts, the possibilities are endless! Just take a moment to consider those iconic Easter images, from eggs and baskets to cute bunnies and chicks. Here's just a few ideas to help get those creative juices flowing:
Use anything from newspapers to old cardboard boxes or old clothes to create your own Easter chicks and bunnies
Turn empty egg cartons into brightly decorated Easter egg holders
Make some colourful Easter egg potato stamps
Build your own baskets for that all-important Easter egg hunt
Use coloured paper, glue and glitter to make Easter-themed party hats and bunny ears
Let your kids brainstorm ideas and the supplies they'll need, then head to your local Red Dot store. As one of WA's leading craft stores, Red Dot carries an enormous range of art and craft supplies – from acrylic paints to watercolours, from coloured pencils to texters, to coloured craft paper, finger paints, glitter tubes, modelling clay – you name it, you'll find it at Red Dot.
Head to your local Red Dot store today. You'll be amazed at our massive range of art and craft items, all at the ultra-competitive prices you have come to expect.