EASY EASTER NESTS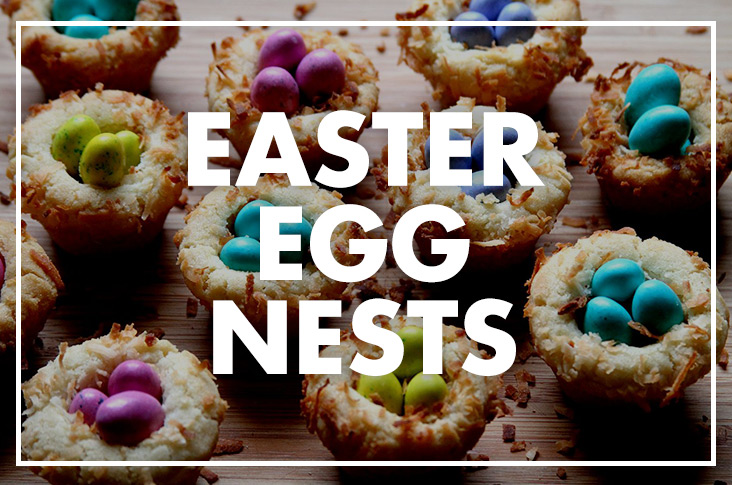 Easter is almost here and Red Dot have all your Easter needs covered! From tiny choccie eggs to big chocolate rabbits, we know the pressure is on for the Easter Bunny to deliver on time, and we're always willing to help him out!
Head down to your local Red Dot store and pick up some chocolate, patty pan papers and mini chocolate eggs. Then grab your kids and make their day!
EASY EASTER NESTS
Get the kids involved in this easy-peasy coconut nest cakes recipe and stir up a batch of delicious chocolatey goodness, for a baking-free treat.
Quick to make and perfect for all ages and abilities, the only thing about this recipe you might find challenging is waiting for the chocolate nests to set before diving in for a taste!
Ingredients
200g milk chocolate, broken into pieces
85g full sized shredded coconut
200g mini eggs
Cupcake cases
Method
Break the chocolate into pieces and place in a bowl over a pan of lightly simmering water. As the chocolate begins to melt, stir it until the chocolate has completely melted.
Remove the bowl from the pan and pour in the shredded coconut, mixing until combined.
Place 12 cupcake cases into a cupcake tray and use a spoon to divide the mixture evenly between them.
To create the bird's nest shape, use the back of the spoon to press gently into the centre. Place 2-3 mini chocolate eggs on top of each nest cake.
Chill in the fridge for 2 hours until completely set, and tuck in!
Check out reddot.com.au for more Easter goodies!