Festive decorating for a Christmas at Home this year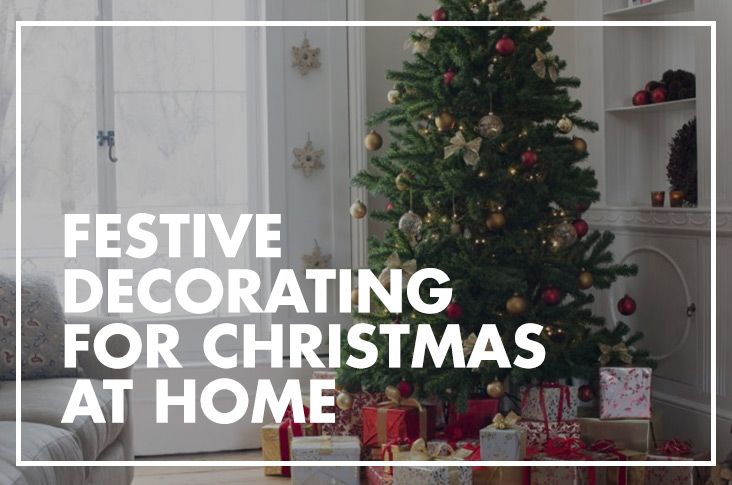 With the festive season starting, it is time to start decorating your home and getting ready for Christmas! DIY Christmas decorations are a great way to get excited for Christmas, embrace your inner creativity and bond with your friends or family. It is even a fun activity to do with kids!
Here are five DIY Christmas ideas that you could try out!
Festive Tassels
Cut some red and green crepe paper into thin streamers. Then in colour coded bunches, fold the groups in half and sticky tape them together leaving a little loop. After, thread some string through the loop. You can leave it as it is or hid the sticky tape using a gift bow or tying some ribbon around it. Then you can hang your new decorations around your home.
Mason Jar Lights
Light up your home with mason jars with battery-powered LED fairy lights. This is a great way to make your home feel warm and festive while not having to worry about candles.
Tree Ornaments
Bake your very own Christmas Ornaments! Mix 1 cup of salt, 2 cups of flour and ¾ of a cup of water and add some food colouring if you wish for your ornaments to come out red or green. Roll out your dough and use cookie cutters to make stars, trees and whatever other shapes you desire. Make a hole in the top of the ornament so you can hang it on the tree later. Bake on a tray in the oven on 180 for 10 minutes. Take your decorations out of the oven. Once they have cooled, you can decorate them with stickers and glitter. Then, thread the ribbon through the hole so you can hang the ornament on the tree.
Festive biscuits
Bake some delicious Christmas sugar bisects! Cut them into candy canes, Christmas trees or snowflakes. Once they are completely cooled, ice them using a piping bag to make them look colourful and festive. The best thing about these is as well as being a tasty treat you can display them on a nice plate as decoration for when guests visit.
Lolly jars
Make your space look festive and inviting by placing lolly jars in your living space. You can fill these jars with festive coloured treats.
Naughty Elves
Give your little ones or guests a laugh by placing some naughty elves around you home in mischievous situations. The elves might be about to sneak out the window, trying to steal some of your festive biscuits or even making a little mess.
For more Christmas décor ideas, visit your local Red Dot store, with over 50 stores across WA, you're sure to find one near you.