FUR BABY LUXURY! CREATING A SPECIAL HOME FOR YOUR FUR BABY – CATS AND DOGS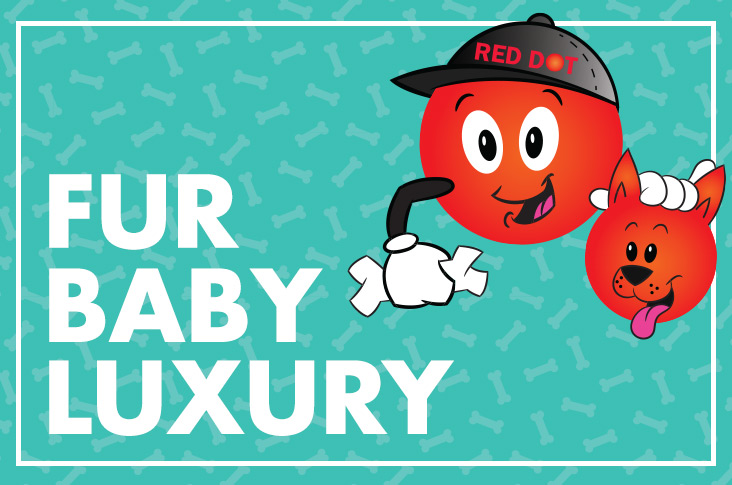 Are you that person who rushes home, pushes past the kids and grabs your fur baby in your arms?
Us too! We're crazy about our pets at Red Dot, and we have a whole range of toys, beds, and pet accessories ready for your special furry creature.
We understand that for many people, your pets are your life. There is nothing better than walking in the door and seeing your pooch's tail wagging, and smothering them with cuddles and kisses.
From Fetch and Treat toys for your pooch to cat tree scratching and play platforms, we want your pet to feel special every day because that's how they make you feel.
Red Dot stores have throw toys, treats, leads kennels and even litter boxes and doggy doo doo bags, all conveniently located instore
Your pet will be the happiest in Perth – get in quick and return the love to your special fur baby. They bring us unconditional love and support in this crazy, fast-paced world we live in and they desrve some special attention. Fur baby or just your pet, one thing is crystal clear, today, more than ever, our pets play an integral part in our daily lives.
They make life that little bit more wonderful with their constant purrrrrr or slobbery kisses, and that can only be a great thing.
See our range here: https://reddot.com.au/pets
You can create a furbaby paradise with our range of beds, blankets, toys and treats. Choose an area in your home and make a pet day spa – they will love you for it!
Call in to your closest Red Dot today!