Get crafty during Easter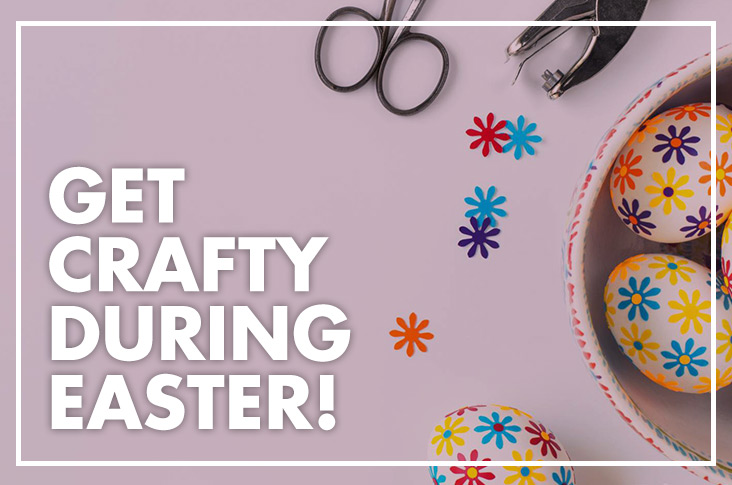 Easter baskets
Decorating Easter baskets is a great way to pass an afternoon and at the end you have some beautiful decorative items to place throughout your home.
Just pick up any small basket with a long handle – the kind used for Easter egg hunts.
Now, the fun starts – use any colourful decorations you like, such as these Multi-coloured pom poms  or these craft feathers and use this glue to attach them. This colourful craft crepe paper can be cut into ribbons and attached onto the handles also.
Easter chicks and bunnies
Nothing says Easter to kids, (apart from chocolate eggs!) than cute little Easter bunnies and chicks.
Why not help them to make their own? Just get some coloured craft paper  and trace the outline of your chosen character – you can find loads of templates online – and layer the pieces you need on top of one another and glue. Think, little orange chick feet and pink bunny ears.
Depending on the size, these can be glued onto these craft popsticks or around a loop of card to make finger puppets.
Craft packs
Ready to go craft packs are a lifesaver and go down a treat with kids as they are simple to navigate and yield great results. This easy art 3D poster kit is super cute and perfect for pre-schoolers and young school-goers.
These easy craft packs are also a great standby to have in your craft cupboard and are so easy to work with.
We also love these finger paints with stamps which go down a treat with kids. Messy art is the best kind!