Get your grill on this summer season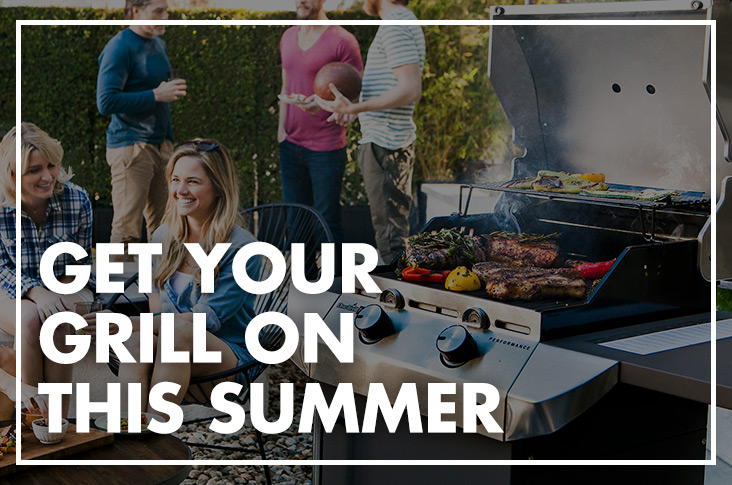 Think of summer dining and entertaining and the first thing that springs to mind is BBQ season.
That favourite time of year is just around the corner and let's face it we don't really need an excuse to fire up the grill as it's fun, tasty and oh so easy to pull off – if we are prepared.
Gone are the days of the male-dominated BBQ territory where they would stand proudly armed with a burger flipper in hand wearing a questionable apron.
BBQs have so much more potential than a few burgers on the grill.
When we fire up the BBQ we do so, not just to enjoy a meal but to create a memorable experience for our nearest and dearest.
Going that extra mile in terms of presentation doesn't have to cost the earth and we can easily pull off an event to remember on a budget.
So how do we make it special without breaking the bank?
A few key products here and there can make all the difference and set the scene for something very special – far removed from the humble burger.
Let's not overlook juicy meat skewers bursting with flavour or veggie kebabs brushed with a mouth-watering marinade, all accompanied by your favourite salads.
We have everything you need this summer season no matter your budget.
From our Beefy Boy utensil and accessory range to our al-fresco dining range and extensive kitchenware selection, we've got you covered.
A firm favourite this season are the 8Ltr Pineapple Drinks Dispenser with glasses and 4Ltr Mason Drinks Dispenser– the ideal way to serve a delicious cocktail or fresh fruit juice to your guests.
Your salads will look suitably stylish in an Acrylic Salad Bowl while the Bamboo Serving Paddle collection ($3 – $15) will complete your Insta-worthy presentation.
Visit your local store to check out our full range and to find more great summer products.