Getting into the into the "spirit" of Halloween…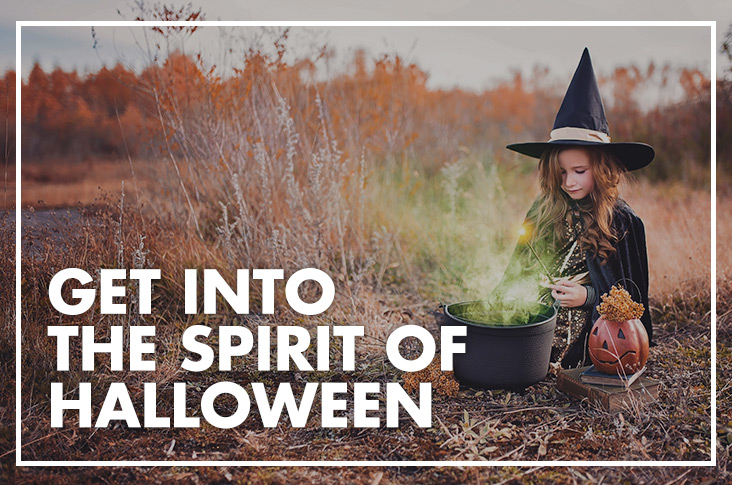 It's that time of the year again – the season of wailing werewolves and wicked witches – a time when spirits walk and your little devils dress up to prowl the local streets in search of unsuspecting victims…(well, mostly in search of a haul of lollies and treats, but let's go with our theme!)
Yes, it's time to get right into the spirit of Halloween!
Head into your local Red Dot store to check out our fabulous Halloween range of decorations, costumes and accessories as well as all the confectionary supplies you'll need for the eager swarms of trick-or-treaters who will come knocking at your door on the 31st of October.
Your kids will love our seriously scary range of costumes. Our spooky selection will make sure their Halloween is frighteningly fun! Here's just two examples of our costumes for boys and girls. And why should the kids have all the fun? If you've ever felt like vamping things up, this classic vampire dress is just the trick. And why not give dad the chance to nurture his inner zombie?
Let's face it – it's just not Halloween without those treats and lollies. Our advice? Play it safe – have a treat
ready when the local kids come knocking with that dreaded Halloween question – who knows what devilish tricks they might be plotting…?
Take a look at our Halloween-themed confectionary – from gummi fangs to creepy bites, from vamp kisses to spooky eyeballs, Red Dot has you covered. And don't forget to grab a trick-or-treat-bag so your little monsters can carry their haul!
Lastly, a few accessories will really build that ghostly atmosphere. From Halloween balloons and lanterns, to witches' cauldrons and broomsticks, your local Red Dot store has everything you'll need for a truly great Halloween.