Great Recycling Ideas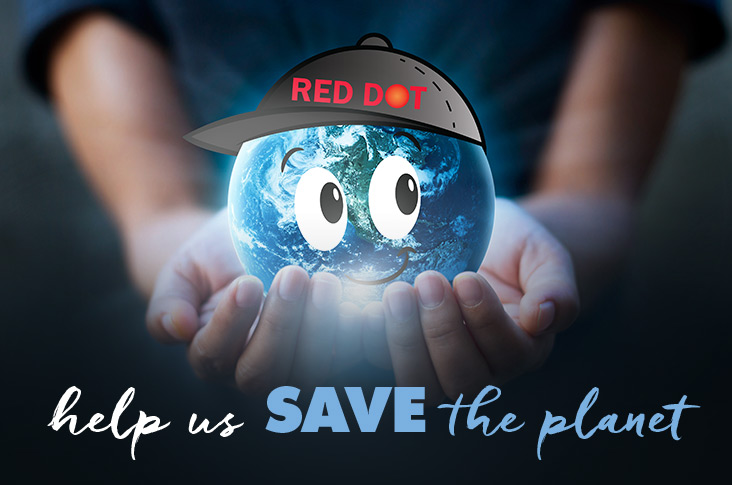 The era of disposable and single-use items is coming to an end, with consumers proving to be more than happy to do their bit. Retailers are also embracing the change and making it easier for their customers to make choices that they are comfortable with.
This is part of Red Dot's commitment to reduce our paper usage – and you can help us get there!
In store, we already have loads of household items that can help you to start living a more environmentally-friendly life at home, such as wooden clothes pegs, reusable water bottles, microfibre cloths and reusable shopping bags.
For the kids, a great way to get them interested in recycling and being kinder to the planet is to show them that by recycling old items, something new and exciting can often be created from it.
Crafting is the perfect place to start, and ordinary household items can usually be re-purposed. Whether it's an old cardboard box or some empty water bottles, encouraging the little ones to get creative with painting, sticking and gluing to create a masterpiece is a great way to help them make something they will be proud of.
Other ways to help them understand the wonderful world of recycling is to put them 'in charge' of sorting items for recycling, help you shop for plastic-free products at the supermarket, or visit charity shops.
It's all about sparking their interest and inspiring them to embrace habits that will make the world a better place for their generation and those that follow.
Pop into your local Red Dot store today for more exciting ideas to start you on your greener home journey.