Halloween Isn't Just Reserved for Your Little Terrors!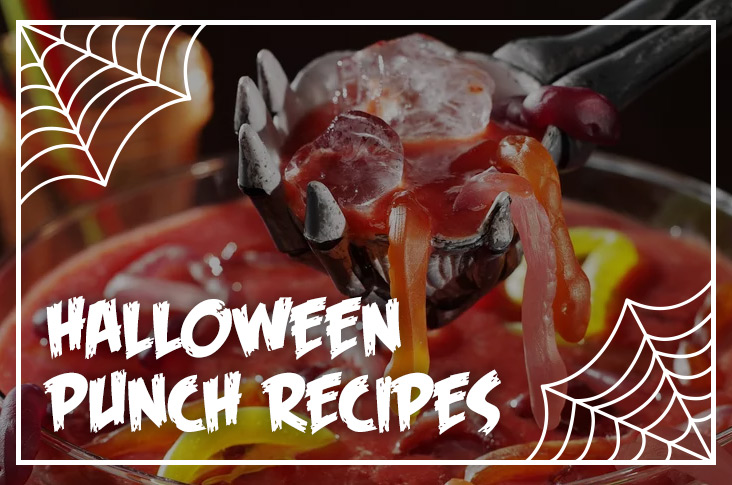 Grab a few of your girlfriends for a scary movie night with these five spooky punch recipes!
Your spooky Halloween party doesn't have to be just for the kids. Head to your home entertainment stores in Perth to find everything you need for your Halloween party. Have your friends and their little monsters join you for a fun movie night that you'll all enjoy. Mix up one of these scary Halloween-themed punch recipes in a cocktail bowl from your favourite party supply store in WA and have some fun!
Dragon's Blood Punch
1 46-ounce can Hawaiian Punch
1 46-ounce can apple juice
1 48-ounce bottle cranberry juice
1 2-litre bottle ginger ale

Combine the ingredients with ice in your punch bowl.
For a kick to make this punch just for the adults, add 4 cups berry vodka and ½ cup orange liqueur.
*Recipe from Food Network
Swamp Potion Punch
1 12-ounce can prepared frosting (green or orange)
Halloween sprinkles
2 cups ice cubes
1 banana
2 bottles flavoured sparkling water
½ cup coconut milk

Microwave the frosting for one minute. Dip each cup into the frosting and then the sprinkles. Set the cups aside.
In a blender, combine all other ingredients and blend until smooth.
*Recipe from eazy peazy mealz
Scorpion Venom Punch
3 ounces yellow or green Jelly mix
1 cup boiling water
1 cup cold water
1 ½ cups pineapple juice

Pour boiling water over the Jelly mix in a large container and stir until the Jelly dissolves. Stir in cold water. Add the pineapple juice and chill.
For adults only, add in 8 ounces of vodka with the pineapple juice.
*Recipe from Culinary Ginger
Eyeball Punch
18 canned lychees
18 fresh blueberries
½ cup concentrated unsweetened black currant juice
½ cup lychee syrup (from a can)
4 cups Sprite

Push the blueberries into the lychee cavities and freeze for at least one hour. In your punch bowl, stir together black currant juice, lychee syrup, and Sprite. Add the lychee "eyeballs" and serve in highball glasses.
To spike this drink, add 3 ounces light rum and 1.5 ounces of orange liqueur.
*Recipe from Olivia's Cuisine
Goosebumps Punch
3 litres Sprite (chilled)
12 drops green food colouring
4 cups of rainbow sherbet
30 gummy worms

Stir together Sprite and food colouring in punch bowl, then add sherbet slowly. Garnish the bowl with gummy worms, reserving half to garnish cups.
*Recipe from Sugar and Soul Co
You can find plenty of fun decorations at your favourite home décor stores in Perth.
View our full range of scarily great Halloween products including costumes, decorations and lollies, here: https://www.reddot.com.au/halloween