How To Create The Ultimate Oktoberfest Party At Home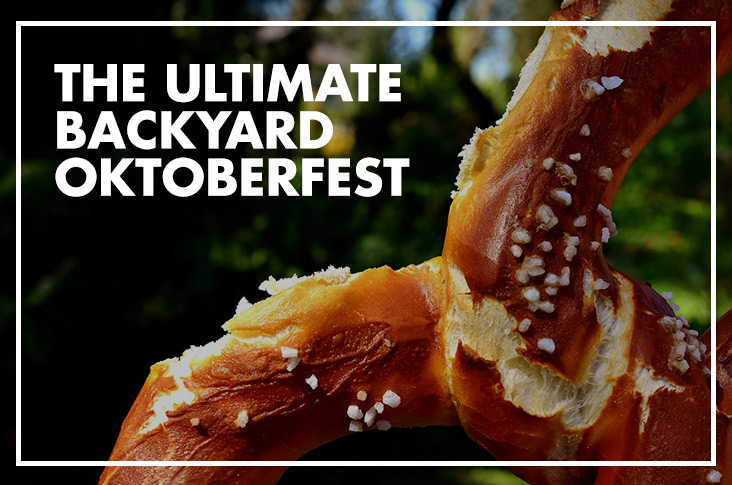 Salty soft pretzels, sizzling sausages, ice-cold brews – Oktoberfest is just around the corner!
If your looking to celebrate at home this year, Red Dot has got you covered, head in-store or online this weekend to pick up your costumes and party supplies.
Here's what you will need to throw the ultimate Oktoberfest event:
1. Costumes
A Lederhosen is the traditional dress for men, including knee-high pants, suspenders, a short-sleeved shirt, and knee-length socks. Add a dark green or black fedora to complete the look! For ladies, the Dirndl is a must, consisting of a bodice, blouse, full skirt, and apron all rolled into one.
2. Set the menu
Set a spread with sausages, condiments, rolls, and of course, pretzels! Include traditional sausages: frankfurter, bratwurst, or knackwurst, which you should be able to find at your local butcher. Tip: if you're struggling to find soft pretzels, make them yourself at home with some pizza dough. Roll out your store-bought dough into four 18-inch-long-ropes, twist each rope into a pretzel shape, and bake at 200 degrees until golden brown.
3. Party Supplies
To save the hassle of cleaning up, head into your local Red Dot store and be sure to purchase disposable serving platters, cutlery, dinner plates, and clear cups. For just $4 each, make sure you pick up some of our 10L Flexi Tub's, they're perfect to fill up with ice, keeping all of your drinks cold!
4. Games
Keep all of your guests entertained with a range of Oktoberfest games and competitions! Our recommendations:  
Beer tasting: put your knowledge of beer to the test in a blind beer tasting competition.
Costume contest: host a costume contest to get your guests excited about dressing up and award a prize for the best dressed.
Bratwurst eating contest: make sure your guests bring their appetites with them. See who can eat the most sausages in 2 minutes while the rest of your guests cheer them on.
For more ideas, visit your local Red Dot store this weekend to check out our complete range of party supplies and costumes, perfect for your Oktoberfest celebration!