Is Your Home Ready for Winter?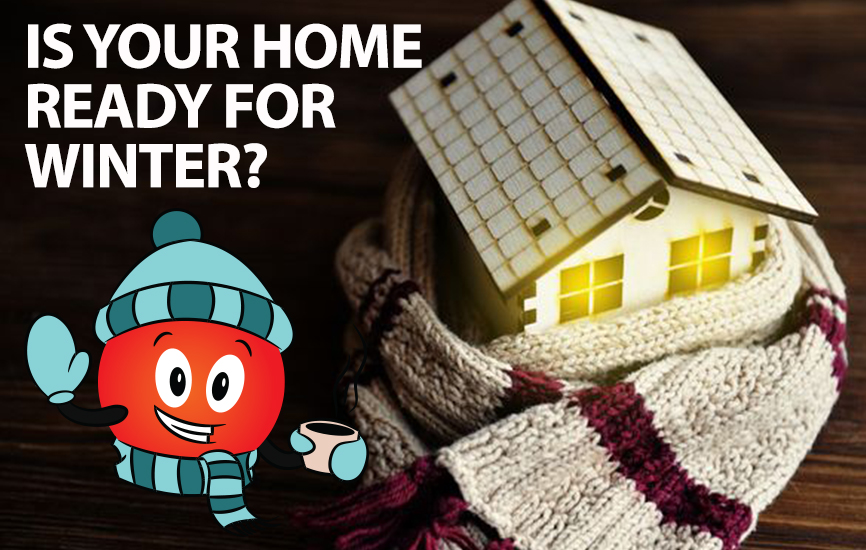 With winter well and truly set in, it's time to make sure we're cosy and comfortable at home. You don't need to blast the heater and add to your utility bills to keep warm. We've prepared a winter warmer checklist so you don't get caught in the cold!
1. Blankets, blankets, blankets
There's nothing like a soft warm blanket to snuggle into on the couch whilst the rain pours outside. Get yourself all wrapped up in Red Dot's range of super soft throws. Use them on the couch or throw on the bed for extra warmth whilst you sleep.
2. Keep those toes warm
There's nothing worse than feeling the cold flooring through your feet or not being able to sleep because your toes are cold. Stay warm with the latest Emotion Slippers at just $7 a pair from Red Dot. Also rug up with some warm winter socks.
3. Stay warm after a hot shower
There's nothing like a hot shower on a freezing cold morning, but nothing worse than stepping out into a cold home or bathroom. Rug up quickly with a warm luxurious towel followed by a cosy pyjamas and bath robes.
4. Keep cosy in bed
Stay in bed just a little longer under our warm quilt cover sets. Get a 3-piece coverlet set in Queen for just $29 at Red Dot. This will add to the warmth of your doona and give your bed room a mini winter make-over.
5. Get the housework done
You don't have to wait until a sunny day to do your washing. Keep on top of your housework and washing by drying your clothes inside out of the wet and cold weather. Clothes air dryers from just $15 each in our latest Red Dot catalogue.
6. Keep the warmth in
Cover those windows and keep the heat in with blackout curtains from just $20 at Red Dot. Window coverings help to prevent heat from escaping, plus they provide a great looking window dressing.
So if you're stuck inside on a cold rainy day, don't delay and hop into your local Red Dot store to grab some warm winter goodies for home! Check out our catalogue now.