Keep Your Little Terrors Messy with this Monster Snot Slime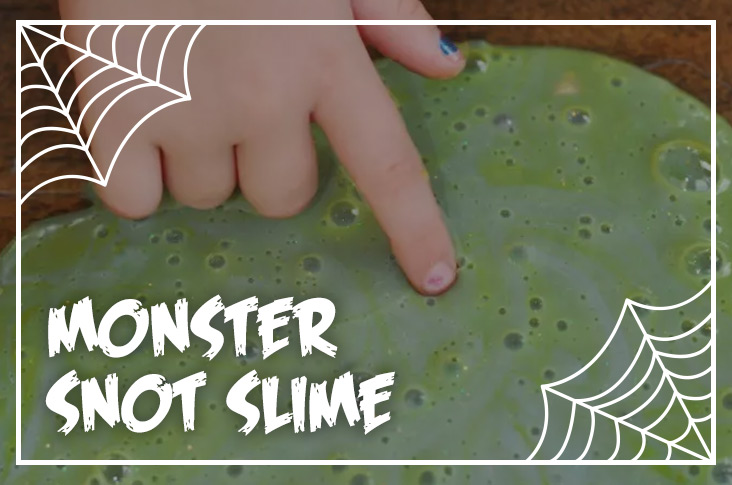 All kids love playing with slime, and it's fun and easy to make it yourself. What's not to love about a Halloween-themed slime recipe? You can get everything you need at your favourite arts & crafts store in Perth.
For even more fun, cut out felt shapes to glue onto these cute craft containers, along with wiggly eyes, and make spooky containers to keep the slime fresh.
If you have sensitive skin, wear disposable or kitchen gloves to make the slime.
Monster Snot Slime Recipe
½ cup clear or white school glue
1 tablespoon saline solution with boric acid and sodium borate
½ cup water
¼-½ tablespoon baking soda
Neon green food colouring
Combine glue, water, food colouring, and glitter to a bowl and mix to combine all ingredients. Start with only a little food colouring, but be generous with the glitter. Add the baking soda to firm the slime. Then, add the saline solution and stir quickly to incorporate, kneading as necessary until you get the right texture.
All Natural Monster Snot Slime
If you prefer all-natural ingredients for your kids to play with, here's an alternative recipe that's free of chemicals:
1 tablespoon natural fibre supplement (with psyllium husks)
1 cup water
Natural green food colouring

Whisk the fibre supplement, water, and a few drops of food colouring in a large microwave safe bowl. Microwave for three minutes. Stir. Microwave in 30-second increments until the mixture thickens and starts to pull away from the side of the bowl. It will froth and bubble. Pour carefully onto a tray or board to cool. When the slime has cooled completely, it's time to play.
Playing With Your Slime
You can get some additional arts & crafts supplies in Perth to make playing with your slime even more fun!
Use child safety scissors to cut through stretchy slime.
Use cookie cutters to cut shapes in the slime.
Compete to see who can stretch their slime the most.
Use different items (leaves, magnetic letters, etc.) to make imprints in your slime.
View our full range of scarily great Halloween products including costumes, decorations and lollies, here: https://www.reddot.com.au/halloween