Leftover Candy? Put a Cake on It!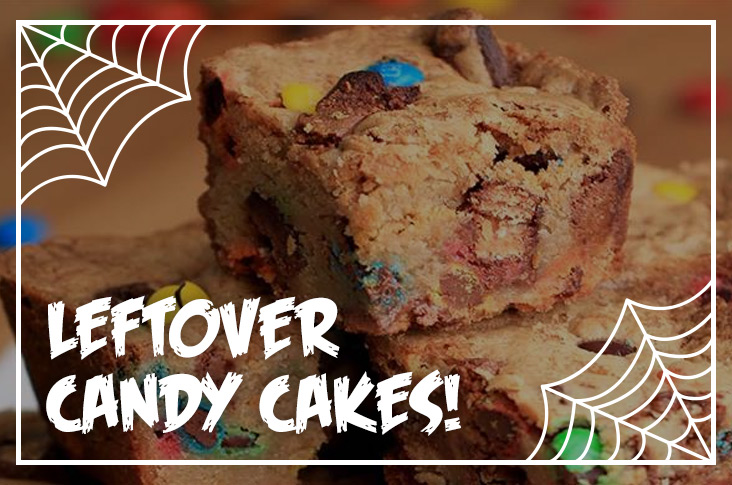 When Halloween's over, you almost always have leftover candy. Your kids may have gotten a huge haul of candy while trick-or-treating, or you may have overestimated how many spookily-costumed trick-or-treaters would knock on your door. Either way, there's more you can do than sit and eat each individual candy bar alone. Instead, you can go into the kitchen using what you already have from your favourite confectionary store in Perth and make something amazing with that leftover candy. Measure your ingredients and get started!
No-Bake Cheesecake in a Jar
Ingredients:
8 ounces cream cheese
12 ounces heavy whipping cream
½ teaspoon vanilla
½ teaspoon lemon juice
2 cups crushed Oreo cookies
4 ounces peanut butter
3 tablespoons butter
1 cup Reese's Pieces (or any other peanut butter candy)

Beat together the cream cheese, lemon juice, vanilla, and sugar until creamy.
Whip the heavy cream until peaks form.
Using a mixing spoon, fold 2/3 of the whipped cream into the cream cheese mixture.
Melt the butter and mix with crushed cookies. Add a layer of cookie mixture to 6-8 jars.
Spoon or pipe cheesecake mixture evenly into jars.
Divide candy into jars, reserving some for garnish.
Microwave the peanut butter for 30 seconds and fold softened peanut butter into remaining whipped cream. Spoon or pipe mixture evenly into jars.
*Recipe adapted from Frugal Fanatic
Candy Cookie Bars
Ingredients:
1 cup each white and brown sugar
1 cup melted butter
2 eggs
1 tablespoon vanilla
½ teaspoon salt
2 cups all-purpose flour
2 cups assorted candy, chopped

Preheat oven to 175ºC.
Whisk sugars and melted butter until mixture lightens (about 8 minutes).
Mix in eggs and vanilla.
Add salt and flour. Mix until completely blended.
Pour mixture into 9" square baking pan. Bake for 45-50 minutes, until set.
Cool completely before serving.
*Recipe adapted from Today.com
We're sure you can find plenty of other ways to enjoy that leftover candy and even share it with your neighbours. You can even use cute hexagonal jars to store as much as you need for later. If you're missing any of the supplies you need, be sure to visit the best kitchenware stores in Perth for all your baking needs.
View our full range of scarily great Halloween products including costumes, decorations and lollies, here: https://www.reddot.com.au/halloween