Quick and easy lunchbox ideas for fussy eaters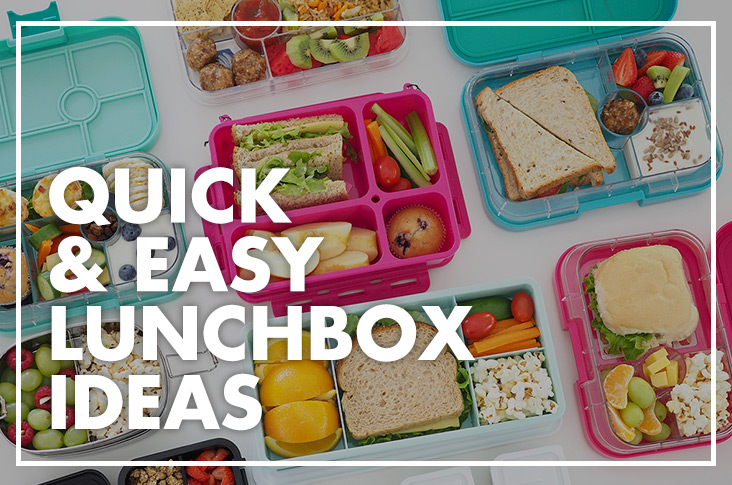 Very often, fussy eaters can be distracted by a little bit of inventive packaging and presentation.
Like most people, if a child's food looks appealing to them, then they are more inclined to eat it. For mums and dads, the best idea is to try and include food items that are quick and easy to put together (either the night before or in the mornings), and that travels well.
Picking up the right containers, drink bottles, cling wrap, ziplock bags and aluminium foil will make life much easier and once it's all in stock at home, it's simply a case of assembly.
If you're stuck for creative lunchbox ideas, why not try out a few of these healthy alternatives on your own little fussy eaters?
Dip and crunch: why not make your own version with crunchy breadsticks, crackers or carrots? Kids are very tactile, and love to eat with their fingers. Add a dollop of hummus or cream cheese, and let the kids dip away.
Pasta salad: this works a treat as it means dinner leftovers can do double-duty as a school lunch and isn't wasted. Choose whatever pasta and sauce your child prefers. Fusilli and basil pesto travels very well and can be eaten cold. Don't forget to pack a plastic fork so they can eat it on the go.
Yogurt bowl: This is an appealing yet healthy treat that kids will love. Simply layer their favourite yoghurt and chopped fruit in a container, and top with either crunchy granola or their favourite breakfast cereal. It will fill them up and can be eaten quickly, leaving plenty of time for play afterwards.
For more exciting lunchbox ideas, drop in to your local Red Dot store today!