Spring Picnic – It's Time to Spring Out Your Blankets!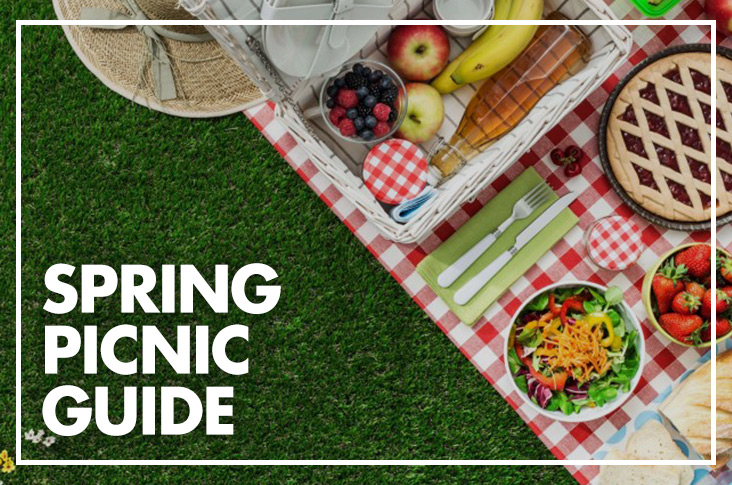 Picnics are a great way to enjoy the warmer weather. Let us help you plan the perfect family picnic by giving you the right tools to make the most of eating outdoors – all from the best store for home entertainment products in Perth.
The food is the centrepiece of your picnic, and everyone will have fun if they're eating good food and spending time with family and friends. We know you're already planning the menu and doing your grocery shopping, but you also need to consider some necessities that make getting to your picnic and cleaning up easier. For those things, Red Dot has some ideas for amazing items that keep you from doing more work than you should.
For any picnic, you need the right way to carry your food and supplies to your favourite spot. With the perfect size of 49x32x32cm, this folding picnic basket carries all the snacks, drinks, and utensils you need, along with plenty of room for your picnic blanket. The best part is that it folds easily for storage, so it won't take up a lot of space even when you're not using it.
No picnic is complete without a picnic blanket so you don't have to sit on the grass. With this super-soft knitted throw rug, you'll be more comfortable than ever and have plenty of space to spread out your food and drinks.
When you're dining outdoors, you don't want to pack dirty dishes, carry them home, and then have to wash. With disposable dinner plates, cleaning up after your meal is as easy as throwing them in the nearest trash bin.  And to add to the simple clean-up with large disposable plastic cups and a value pack of disposable mixed cutlery.
Your friends can also enjoy their perfect picnics – or other outdoor activities – with great garden giftware in Perth. Give them that picnic basket or a fun and useful Mosquito Zappa to help them make the most of their season as much as you're loving yours!