Stay warm and toasty this winter with these yummy soups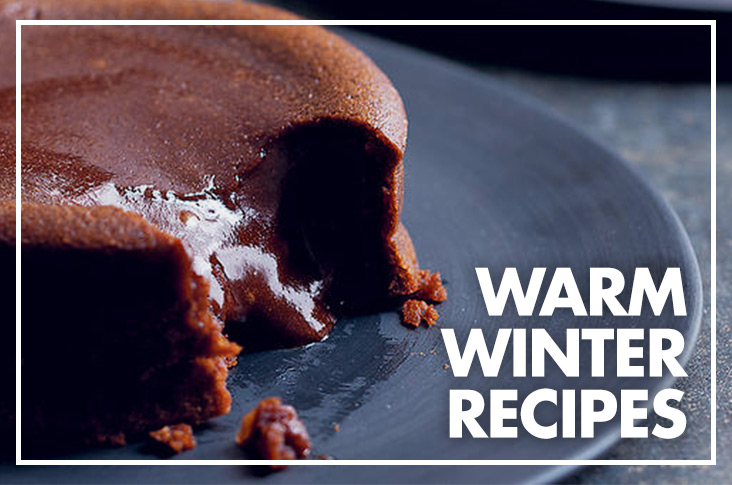 *Brrrrrr* baby it's cold outside. It's time to warm up your insides with some yummy recipes to feed your soul and heat up your cold bones!
With the temperature dropping and the rain increasing, nothing says comfort food more than traditional favourites, so we've put together a list of our three favourites.
You'll love them, the kids will love them, and we're pretty sure Chopper loves them too!
Pumpkin Soup
It's hard to go past this family favourite, perfect for warming you up after sitting around watching the kids play sport on the weekends.
Ingredients:
2 tablespoons olive oil
1 onion, finely chopped
1 leek, white part only, finely sliced
1 garlic clove, crushed
1/2 teaspoon ground coriander
1 teaspoon ground cumin
1/2 teaspoon freshly grated nutmeg
1kg peeled pumpkin, diced
1 large potato, peeled, diced
1L Massel chicken style liquid stock or vegetable liquid stock
1/2 cup (125ml) thin cream
Method:
Heat oil in a large saucepan over low heat, add onion and leek and cook for 2-3 minutes, until softened but not coloured.
Add garlic and spices and cook, stirring, for 30 seconds.
Add pumpkin, potato and stock and bring to the boil.
Turn heat to low, cover and simmer for 30 minutes.
Allow to cool slightly, then blend in batches.
Return soup to pan, stir through cream and reheat gently. Season and add a little more nutmeg if desired. Try serving this with fresh bread rolls or a cheesy pull-apart loaf. Yum! Now for something a little naughty, because, well, life is too short NOT to eat chocolate! Try our delicious self-saucing chocolate pudding. (Yes, it's okay to eat more than one serving, lolz.
Self-Saucing Chocolate Pudding
Ingredients
· 3/4 cup milk
· 75g butter, chopped
· 2 teaspoons vanilla extract
· 3/4 cup caster sugar
· 1 1/4 cup self-raising flour, sifted
· 1/4 cup cocoa powder, sifted
· 100g milk chocolate, roughly chopped
· 1/2 cup brown sugar
· 1 3/4 cups boiling water
· Caramel ripple or honeycomb ice-cream, to serve
· Icing sugar, to serve
Method:
Place milk and butter in a 6cm-deep, 8 cup-capacity, microwave-safe dish.
Microwave on high (100%) for 1 minute and 30 seconds, stirring halfway through cooking, or until butter has melted.
Stir in vanilla, caster sugar, flour and 2 tablespoons cocoa powder.
Level top with a spatula.
Press chocolate into batter.
Sprinkle with remaining cocoa powder and brown sugar.
Pour boiling water over the back of a large metal spoon to cover batter.
Place dish on an upturned microwave-safe plate.
Cook, uncovered, on medium (50%) for 10 to 13 minutes or until a skewer inserted into edge of pudding comes out clean.
Set aside for 1 minute.
Dust with icing sugar.
Serve with ice-cream. Then fall into a chocolate coma because yuuuuuuuuuuum! Now all you need is some fab cookware and bakeware from your local Red Dot store.
https://reddot.com.au/home-entertainment/kitchen?page=1
We have a huge range of kitchen accessories and tableware for you to choose from, all at fabulous prices. So get in quick and grab yourself some Red Dot bargains!