Summer beach days are sorted with Red Dot!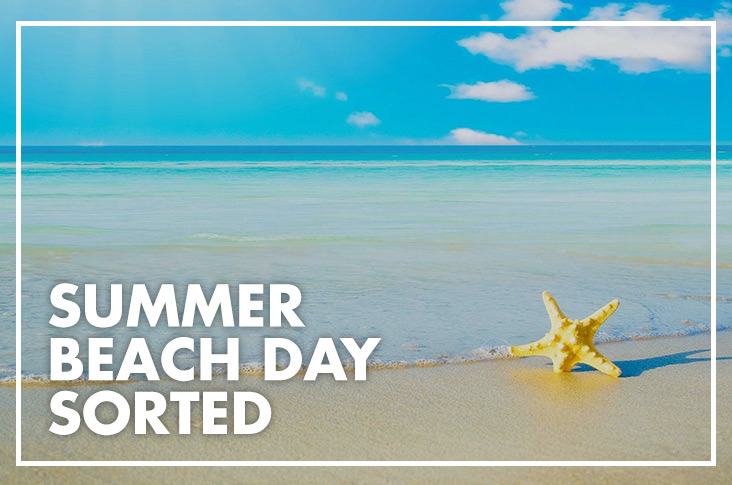 A fun packed day at the beach is what Summer memories are made of.
Packing up a bag of supplies and setting off with family and friends is one of the highlights of the season for many Aussies.
A Summer beach day is not complete without your favourite Red Dot bargains.
This season we have an array of beach toys, clothing, entertainment items and practical items to set you up for your dream Summer beach day.
Happy kids make for happy parents at the beach so it's important to bring something to entertain the younger beach fans.
Once kids have entertainment and snacks they will be happy campers and many of our top beach toys are lightweight and portable, perfect for a Summer beach day.
This Beach wagon play set $19.99 and Body Board $10 are customer favourites and will guarantee hours of happy play.
Adults and children alike will enjoy this Inflatable ring toss set $5 and Water squirter gun $4 as well.
This Rainbow Pool Lounge $15 is just one of a wide selection of pool lounge inflatables that are proving a winner this season also.
This swan kids pool $15 is a great summer buy which will entertain the little ones while keeping them close by for easy supervision.
Get some exercise while having fun with this watermelon beach ball $2.
Don't forget to pack a beach towel in your bag. This Round microfiber beach towel $10 is one of our favourites and we love how the circular shape is that little bit different from a traditional beach towel.
There are a variety of beach towels in different sizes and patterns on offer in store now.
The right footwear is important so pick something durable yet stylish. We love these Ladies PVC Buckle Slide $7 and Mens Slide with Stripe Detail $8.
These aqua mens and ladies slip on shoes  $10 are also worth picking up if you like comfort while you surf.
Head in store today or visit https://reddot.com.au/ to browse the entire catalogue.