Toilet Roll Crafts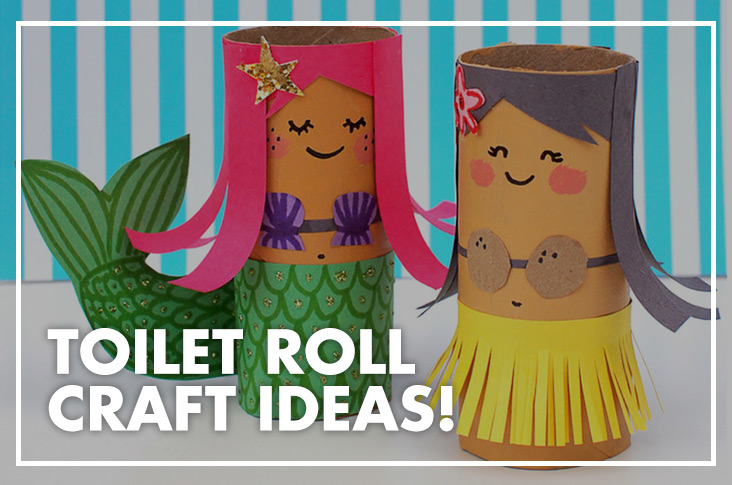 With worldwide concerns over the coronavirus, our government is advising us to stay at home as much as possible. And for families with kids that can be a particular challenge. At Red Dot we're always on the lookout for fun arts and crafts activities for kids, so when toilet paper unexpectedly hit the headlines recently, we immediately saw the potential!
Even if you're not one of those who has stocked up on supplies, you'll still have plenty of empty rolls around your house. Think about paper kitchen towels, baking paper rolls, Glad Wrap rolls – it's not just about toilet paper.
So, before you drop those empty rolls into the recycling bin, here are just a few ideas for fun projects for your kids.
Toilet rolls are an ideal foundation for creating bright, colourful animal figures. Tell the kids to grab some and build their favourite furry, feathered or finned creature.
Easter is almost upon us, and brings a host of craft ideas. Why not transform those rolls into Easter bunnies or egg baskets?
From pirates to ballerinas to footballers, people make great craft subjects.
Who doesn't love a superhero? Whether it's Wonder Woman or Batman, toilet rolls are a great foundation for a truly heroic project.
Those empty rolls are fantastic starting points for a hot rod or race car. From vintage cars to supercars, the possibilities are endless.
As you've come to expect, Red Dot has absolutely everything you need for your toilet roll projects! Drop into your local store today to choose from our amazing range of arts and craft supplies. From the basics such as paints, glue, brushes and coloured pencils, on to exciting choices of texters and multicoloured and glitter craft pom-poms, Red Dot has it all!