Top 5 Must Haves To Keep You Warm This Winter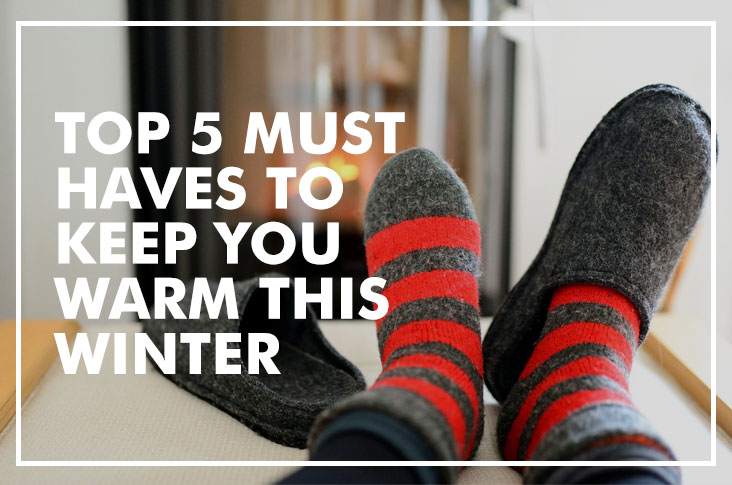 Brrr! Winter has well and truly come around. Rain is pouring. Temperatures have dropped. It can feel next to impossible to get out of a snuggly bed in the morning. We see you!
Red Dot have stacked our stores with an amazing new range of affordable winter warmers. We've got something for every member of the family. If you're looking for stylish winter clothes, fleecy blankets, or toasty socks and beanies that won't break the bank, you've come to the right place.
So, what are you waiting for? It's time to turn the heater on, make a hot choccy, start the Netflix up, and get cosy with Red Dot!
Comfy Nights In
If there's one type of clothing that's an absolutely essential winter warmer, it's a good pair of fleece pyjamas. Our line of Coral Fleece PJ Pants are cushy and fabulous. With patterns ranging from store to store–think cheeky leopard print, classic florals, holiday batik–you're sure to find something your style.
Nobody wants chilly feet. Our fleecy Plain Slippers will keep those tootsies safe all through winter. And at only $4, what's not to love? Don't forget to add blankets! Curl up on the couch with an incredible Polar Fleece Throw.
Amazing Accessories
Warm winter clothes are absolutely essential for the colder months. Whether you're at a kids' footy game or heading to the shops during a drizzle, we'll keep you toasty at cool prices.
Give your winter wardrobe a Sherpa makeover with our funky Sherpa Socks, available in Dots, Hearts, or classic Plain, all for a bargain $8.
Need warm socks that are simple but snuggly? Look no further than our massive range of new items: Snuggy Huggy Socks, advanced Thermal Socks, cute patterned Microfibre Socks, Super Soft Pom Pom Socks, and much more in store.
And for accessories, we can't go past our Winter Gloves, Booties, and beanies. Try a Fisherman Beanie for Dad, innovative Ponytail Beanie for Mum, or a glam Teen Beanie for any teenage girls in the house.
Winter Warmers for Kids!
Add a bit of fun to your little ones' winter wardrobe with Red Dot's huge range of bright and warm kids' clothes. These super fluffy Chenille Gloves look so cute on tiny hands. And if you're look for a hilarious rug that kids will love, take a peek at these Round Novelty Food Blankets. For only $10, your kids can wrap themselves up like a literal burritos, or lie on a giant pepperoni pizza while they watch TV! It's too good to miss.
Knitting Pretty
Fancy a bit of DIY? Red Dot have baskets and baskets of luxurious yarn at bargain prices. Whether you're after a thick Rainbow Chenille or simple Acrylic Yarn (Lemon Yellow, Watermelon Pink, Lavender Purple, and so much more!), we've got your knitting season sorted.
Visit Red Dot Today!
We've got stylish and affordable winter warmers for everybody. Find a store near you here and come in today to stay comfy this chilly season.