Winter Health for Your Pets – Keep Your Pets Happy and Healthy This Winter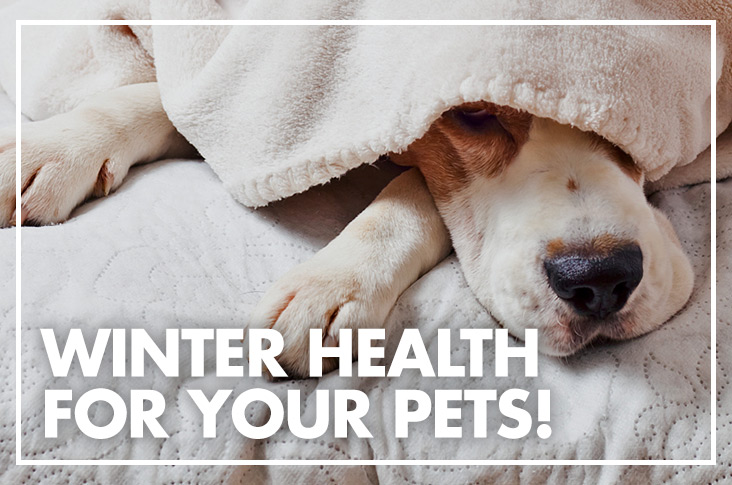 Winter is slowly creeping up on us, bringing shorter days and cold temperatures. Like us humans, our pets prefer to stay cuddled up in a warm blanket, away from the cool, dark, windy conditions. Red Dot are passionate about our pets – we can't help it, we love all our fur babies!
We want you to keep your pets safe this winter, so here are our top tips to keep your pet's healthy and happy this winter:
Time Outside
If your pet spends much of their time outside, ensure proper housing is available. Consider a kennel. There are a number of different kennels and enclosures available for dogs and cats. Place the housing away from rain and cold, keeping them safe and warm. Fill the kennel with some warm dry blankets and make sure you wash them regularly.
Looking for a kennel? Check out Red Dot Stores for a wide range of pet supplies including kennels and fleece blankets.
Healthy Diet
During the winter months, your pet's appetite will increase. This is especially relevant for outdoor pets as they require more energy to keep warm. Keep a watchful eye on their weight ensuring they are properly nourished. We all know how easy it is to put on weight over winter, so be sure not to overfeed them with lots of winter snacks!
Also, keeping your pet hydrated is very important to their health. They need constant access to clean water. Red Dot has a range of water bowls and feeders available!
Exercise
While there may be many things you would rather do than spend time outside in the wet, wintry weather, it is important that your pet still gets their exercise. If your pooch has a thin body or short hair, consider purchasing a jacket so they are able to enjoy this time without feeling too cold. We have a range of cute doggy accessories available at our stores, so be sure to check them out!
Regular Grooming
Grooming is important in the winter months as brushing their coat on a regular basis remove excess fur maintains their natural oils, replenishes their skin, and allows their coat to flourish, which provides better protection from the cold.
These are just some of the reasons we should keep a good eye on our pets during winter. Maintaining a normal routine and ensuring your pet is protected from the outdoor weather conditions is key to keeping your pets both happy and healthy this winter.
Red Dot has many essential pet supplies in Perth on sale now, so come on in and show your pets some love.