Winter-proof your pooch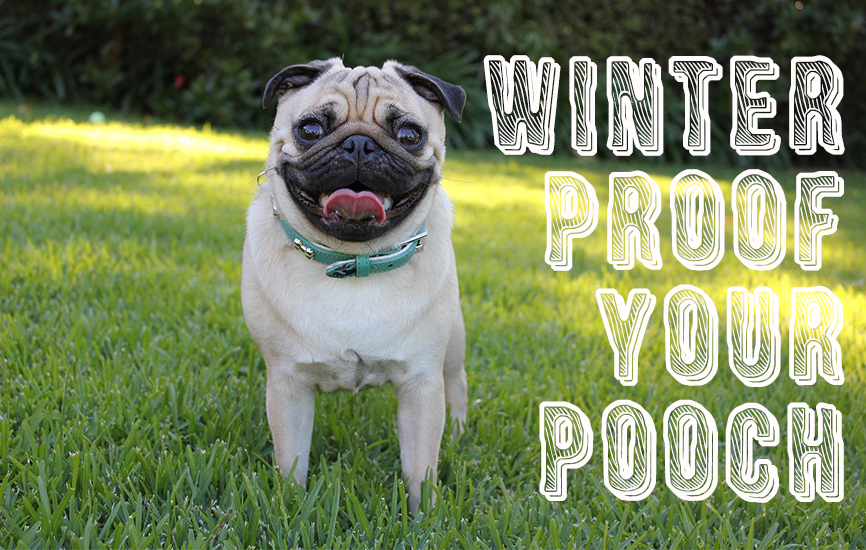 With temperatures set to drop this winter, it's important not to forget our fury friends who may have trouble staying warm.
It's a common misconception that dogs stay warm from their own body heat and fur during winter. But like us, they too get cold. Prevent winter health risks by keeping your pets warm.
Walking your dog in winter
Even though staying inside is a tempting option in winter, it's still important to walk your dog and keep them active. If you decide to head outside during the colder months, you can keep puppy warm by putting a jacket on them.
Red Dot's range of pet jumpers, puffer jackets and pet jackets with harnesses are sure to please your pooch!
Watch for the signs
You can keep track of how your pooch is doing in the cold by watching for a few telling signs. If your dog's skin colour changes or turns grey it could mean they have been in contact with a cold surface for too long.
Other signs they have been out in the cold for too long include stiffness, lethargy, shivering, cold legs, and a slowed heart rate and breathing. If you recognise these signs, bring your dog inside out of the cold straight away.
Staying warm inside the home
By recognising the signs of your beloved pooch being too cold you can protect them from the elements. You can also prepare your dog for the winter months with some accessories inside the home to make them more comfortable.
Red Dot has a range of plush pet beds to keep them warm at night and heavy duty pet mats to keep pet feet warm from cold flooring.
Get ready for winter with Red Dot this year! For more goodies for your dog, check out our latest catalogue or check our range online here.