Winter Walking Trails: Fill that backpack and get outside!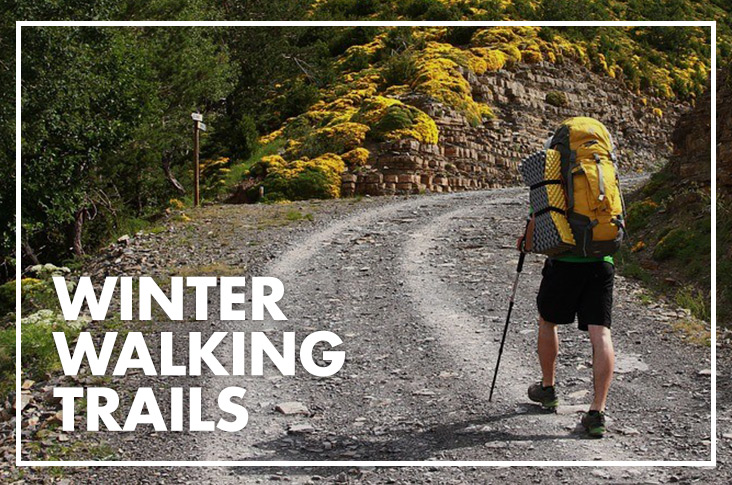 Winter is around the corner, and it is one of the best times to go for a hike. Average winter temperatures in Perth are lovely and mild, so, gather up essential items in a stylish backpack from Red Dot, and set out on a beautiful winter adventure. Here is a list of our favourite walking trails in Perth (and don't forget, we have all the socks, mossie spray, bags & luggage and backpacks you need to make your walk extra special):
Bells Rapid Walk Trail, Swan Valley: Goat Walk 3km or River Walk 2.5km
Bells Rapid Walk Trail is home of the renowned Avon Descent; where you can enjoy a scenic walk along the Swan River. Known mostly for its speeding waters in winter and grand boulders, this trail is also the habitat of the grey kangaroo, so keep an eye out! If you want to experience coastal plains and rural scenic views, this is the place for you.
Warnbro Sound, Warnbro: 6.4km
Experience the magnificent white sand, gorgeous native gardens, and picturesque blue water of Warnbro Sound. Warnbro Beach delivers a spectacular backdrop for those walking through the dunes. Don't want to tackle the full 6.4km, begin and end your winter walk at one of the many car parks located across the coastal trail.
Scarborough-Trigg Heritage Trail, Scarborough: 7.3km
For a one-of-a-kind walking experience, Scarborough-Trigg Heritage Trail combines beaches with the bush trails of the Trigg Bushland Reserve and the spectacular coastline of Scarborough.
While enjoying your winter walking experience, be sure to check out all three loops:
Scarborough Coastal Loop
Scarborough beachfront is the hub of the Sunset Coast with a unique history to explore. The 1.2km circuit takes only about 30 minutes while going at a leisurely pace.
Trigg Coastal Loop
Walk back in time when exploring Trigg Island. The 2.9km loop takes only about 1 hour when walking at a leisurely pace.
Trigg Bushland Reserve Loop
When walking this loop, you can enjoy unique wildflowers, remarkable coastal views, and sightings of reptiles and birds. When going at a leisurely pace, expect this 3.2 loop to take about 1 hour.
Bibbulmun Track, Kalamunda: 1,000km
Bibbulmun Track is an excellent choice for experienced hikers. From Kalamunda to Albany, Bibbulmun Track spans 1,000km. However, for those of you who wish to begin at somewhat smaller, consider the Mundaring Weir Hotel to the Golden View lookout trail spanning 7.4km. Walkers on the path wander through a mix of Marri, Jarrah, and Wandoo forests. The Wandoo forests provide open woodlands to the walkers giving them a great taste of bush life and a sense of space.
Throw on that backpack and head out the door.
No bags, luggage or backpack for your winter experience?
No problem, Red Dot has you covered with a 20% off bags and luggage in Perth, until 20th of May.
With prices as low as these, so grab one for you and your walking companion!